Bloom Integrates with Plaid to Enable Verifiable Credentials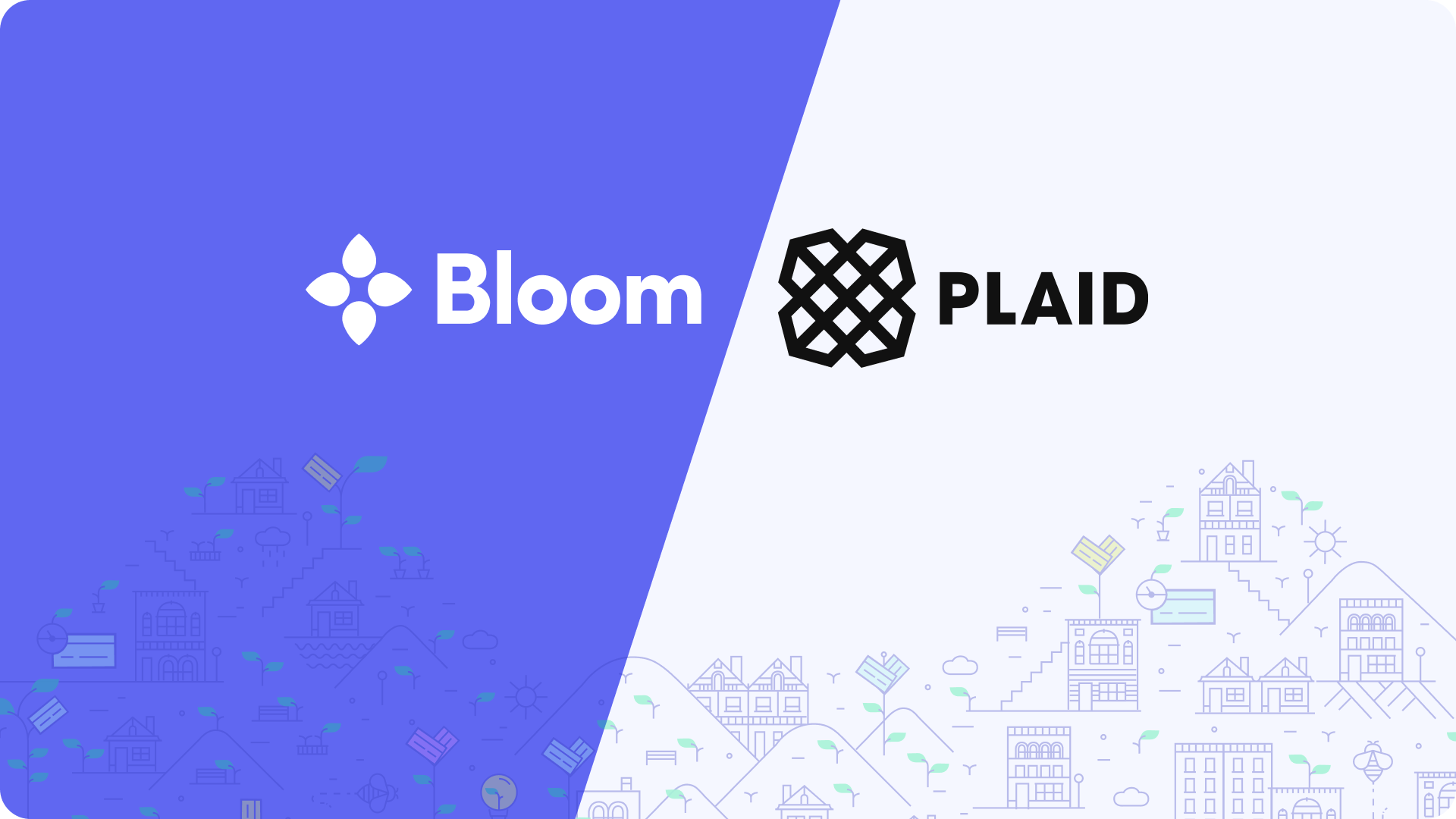 Bloom recently launched OnRamp, a new DeFi-focused product that helps enterprises with KYC & AML compliance as well as enabling risk assessment via traditional and alternative financial data, all while preserving user privacy. By enabling access to reusable, verifiable credentials for ID verification, sanction screening, and PEP screening, as well as other identity data such as phone number, email, and social accounts, OnRamp is a key piece for DeFi companies facing increased regulatory efforts.
Bloom Meets Plaid
Bloom is excited to announce an integration with Plaid, a data network that powers the digital financial ecosystem. The Plaid integration gives Bloom the ability to offer consumer-permissioned, traditional financial data for better risk assessment through OnRamp.
With OnRamp, enterprises can prioritize user privacy while still working towards compliance requirements. Bloom uses Plaid so that consumers can link  their bank accounts to verify their account information, all while keeping their information private, even from Bloom.   The Plaid integration provides users with the option to securely permission and confirm information used in enabling risk assessment by connecting their financial accounts.
In addition to bank balance data, the Bloom-Plaid integration opens the door to exciting future integrations, including salary verification. The opportunity for OnRamp to incorporate alternative signals like bank account balance and salary can not only expand financial inclusion, but they may, in fact, be more reliable indicators for creditworthiness than traditional metrics. Stay tuned for more updates on how Bloom is unlocking the full power of DeFi!

About OnRamp
Bloom plans for OnRamp to be a key piece of infrastructure for DeFi companies, whether they are in launch or growth mode. The developer-friendly application includes no integration fees, no monthly minimums, no long term contracts, and flexible pricing. OnRamp reduces the barrier to entry for new builders, allows growing companies to expand, and most importantly, opens the door a bit wider for those who deserve access to the decentralized finance markets. Beyond achieving compliance, the use of reusable, verifiable credentials will help DeFi companies enable risk assessment, transcending the collateralized lending structure that has limited growth in the sector up to this point. OnRamp offers reusable, verifiable credentials (VCs) for bank account activity, balances and other financial signals.